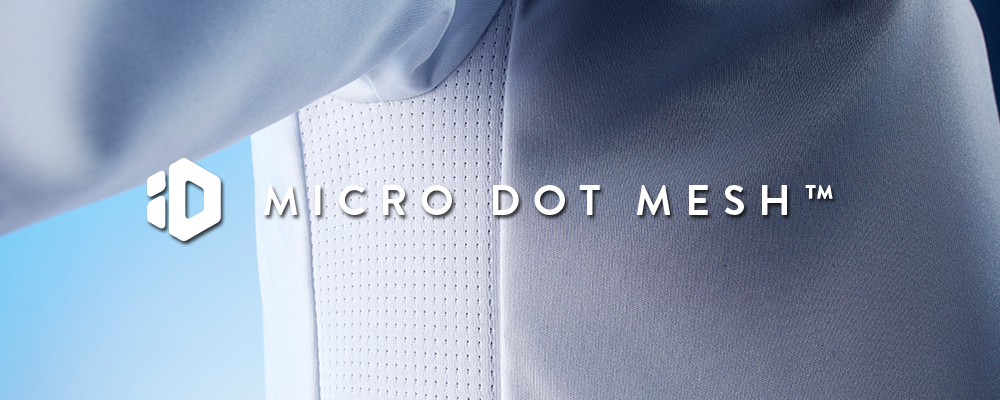 Micro Dot Mesh™
Highly Breathability Moisture Vapor Transfer (MVT) jersey.
Due to body heat and moisture, there is almost always higher heat and humidity inside a clothing system. This creates a differential pressure forcing the heat and humidity toward the outside. The greater the difference between the heat and humidity inside the clothing system and the outside, the greater the Differential Pressure to push that heat and humidity out.
Thanks to the new Technology of Micro Dot Mesh™ from Teams-iD to keep your body cool and stress-free.
​Tested with
JIS L 1099 method
Range : High
Performance : 9,000+ gr/m2/day
Tested with
ISO – 11092 or the Ret or Hohenstein test method
Range : Ret 6 to 13
Performance : Good or Very Breathable. Comfortable at moderate activity rate.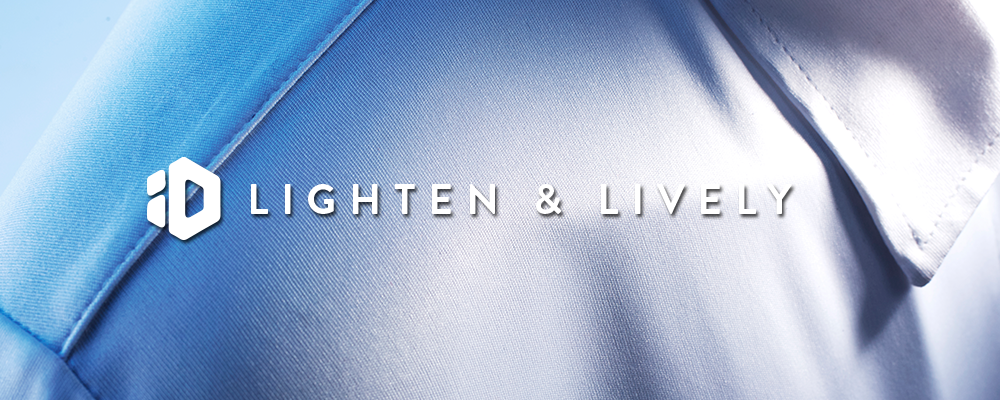 ​Lighten and lively
Feel free and light with the new brilliant tech fabrics
Advance interlocking threads tech from Teams-iD Authentic™
The jersey is lightened by 25% +- of weight than the replicas version .
Using the tested methods weight measurement by GSM Cutter System. This system is more comfortable and accurate methods for measure the fabrics weight. These methods are used for the test of fabrics weight in various type of quality testing labs.
This creates so much different with spry outfit during the competitive of darts competition. It is light and gentle to the skin fabric to keep your body breathable and stress-free.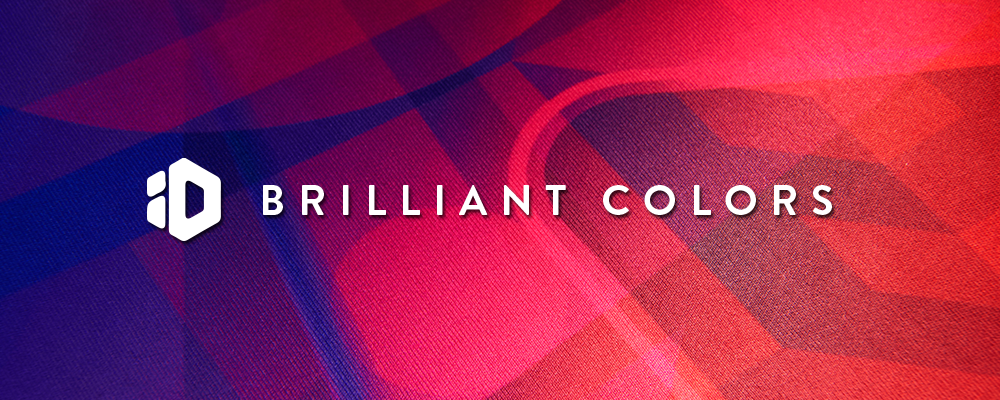 Brilliant Colourways 
The new advance interlocking threads tech from Teams-iD Authentic™ brings more than light weighted it's also deliver perfect colour control from dye sublimation with variations in colour values ensuring that shades are completely consistent .
The output is simply extraordinary brilliant and silky colourways looks.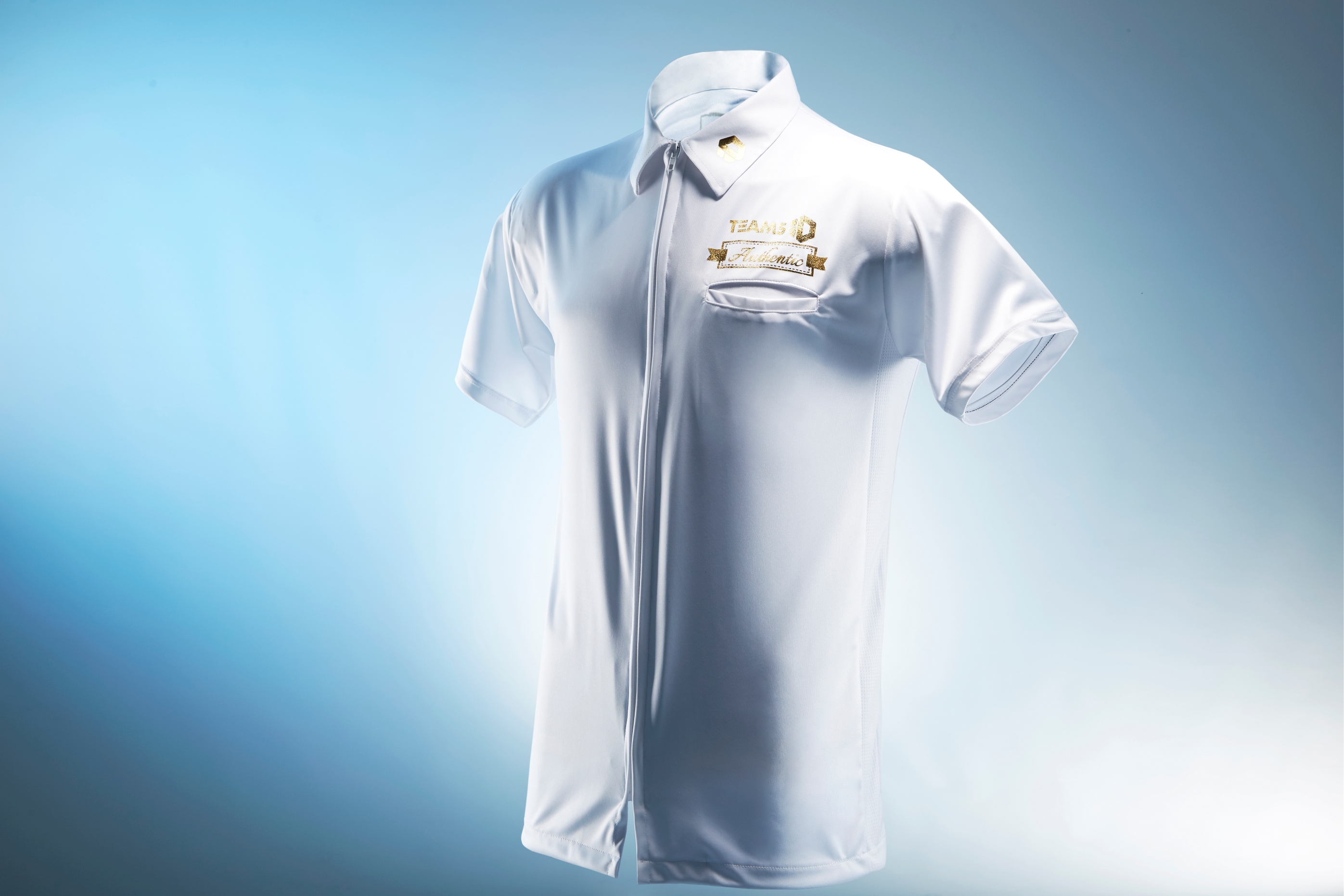 Teams-iD Authentic
There is no shortcut to perfection,
This is Teams-iD Authentic.